JUNGALBOOK
BY Edward Mast
Directed by Dave Robinson
Permance Dates: June 9th & 16th at 7:30 p.m.
June 10-11 & June 17-18 at 2:30 p.m.
Bored this weekend? Don't have anything to do? Want to get out of the house, away from the television, computer, or all that summer reading? Well go treat yourself to an enjoyable dramatic experience at the SANDS THEATER in DELAND FL.
It's extremely easy to find. It is located at 600 N Woodland Blvd. DeLand FL. It's located right near STETSON college!!!!!
Best of all it's very affordable; $3 for children and $5 for adults! It stars many accomplished teenage actors and an excellant young actor who is younger than most of the cast, but is still an awesome actor!
Cast List: Character
Jeremy Clark Mowgli (the man boy)
David Washburn Baloo (the bear)
Kevin Kearney Bagheera ( panther)
David Harris Sherakhan (tiger)
Robert Cunha, Meg Hallmon Akela ( leader of the Wolfpack)
Sarina Gomez Grab (a wolf)
Kevin Francis Grey (a wolf)
Chelsea Cox, Julie Edge, Katie Keyser Kaa ( the snake)
Kelly Kolbus, Matthew Wallace Hathi (the elephant)
Travis Clark Hyena ( the hyena)
Carol Palumbo Chil (the vulture)
Jodie Kalvin Monkey (the monkey)
Leah Pitrone Buffalo (a buffalo)
Leah Pitrone, Travis Clark, Chelea Cox, Humans (humans)
Jodie Kalvin, Carol Palumbo
People whom we (the cast) owe a great deal to, for without them there would have been no play!
Dave Robinson Director
Nikki Flinn Assistant Director / Stage Manager
Mike Keyser Set Construction & Lighting Design
Dave Robinson Set Design
Melanie Perryman and Cast Costumes
John Watson Light Board Operator
Sound Board Operator Kimberly Bender
Pierson Rintz Music and Sound Consultant
Regan Cassanova Special Movement Consultant.
Special Thanks goes to Darlene Lentz, Chris Kalvin, and Karen Clark!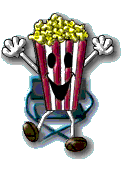 If you need directions or have any other questions concerning this excellant performance please call the SANDS THEATER at (904) 738-7156!

I really hope that you have a chance to see this play! This is my FIRST major performance. I get to be the bad guy!!!!
It's really fun, you get to let your emotions and caring attitude go. The only downside is then some people might think that you are really not a good person. Thankfully that hasn't happened to me, and I hope it never does!


SITE MAP

HOME
SCIFI
MUSIC
DELAND
MOVIES
ROSWELL
TEKNOMAN
PROFILE
Any questions about anything on this website please feel free to E-mail me!


Hopefully a search engine will be able to find this page! Hopefully this will help: JungalBook, JungalBook, JungalBook,
JungalBook, JungalBook, JungalBook, JungalBook, JungalBook, JungalBook, JungalBook, Jungalbook, the wonderfull play JungalBook adapted from Rudyard Kipling's oringinal story the JungleBook, JungalBook, JungalBook, JungalBook!!!